There's no doubt that SPF has come a long way in terms of diversity. The increase in research and innovation has meant that, for the most part, brands are now creating SPFs that keep darker skin tones in mind.
However, we still have some way to go before we no longer have to fear the residue that famously leaves a white or ashy cast on the skin. That's why we've tried and tested an array of products on the market, to see which ones are best for dark skin tones.
SPF is the essential blockade between UVA, UVB and high-energy visible (HEV) rays penetrating the skin. Even the darkest skin tones only obtain a natural protection rate of SPF 13.4, which is down to the increased pigment (melanin) in the skin.
In the past, this may have been considered satisfactory for some, but rays can still be detrimental to darker tones, not only because of the risk of skin cancer, but also the fact that UV radiation affects the melanin which, if unmonitored and unprotected, leads to the development of hyperpigmentation, age spots and premature ageing – dispelling the myth that black skin doesn't crack!
Whilst UVB causes sunburn and UVA causes deeper damage, such as hyperpigmentation and melasma, HEV rays – more commonly known as blue light – emitted by the sun and digital devices also cause long-term damage to the skin. Penetrating further than UVA, the damage can result in premature wrinkles, uneven texture and further pigmentation.
So how do you go about preventing this? Applying a minimum factor of SPF30 to the skin as frequently as possible should help you obtain maximum protection. As for shielding from HEV rays, it's recommended you invest in an SPF that contains antioxidants, as they fight against free radicals and oxidative stress, as well as help to defend against the chain reaction of damage that can visibly and invisibly affect the skin.
Granted, there are an overwhelming variety of SPFs on the market – even just distinguishing between the two main types can be difficult enough. Plainly put, mineral SPFs work on the skin's uppermost layers to both absorb and deflect the sun's rays. Whereas chemical SPFs (otherwise known as synthetic SPFs) absorb into the skin and then deflect the rays by converting them into heat and diminishing their harmful properties.
But here's the problem – traditional mineral SPFs are formulated with both zinc oxide and titanium dioxide, which leave the white cast we typically fear. That said, improved formulations now mean that both mineral and chemical SPFs are viable options for people of colour to use alongside skincare and make-up.
Ultimately it comes down to personal preference. Mineral SPFs tends to be a thicker texture while chemical SPFs are often water-resistant, sensitising and can penetrate the skin's upper layers. We've selected the best SPFs from both categories that you can trust not to leave any cast, and which will provide the optimum protection against UVA, UVB and HEV rays.
You can trust our independent reviews. We may earn commission from some of the retailers, but we never allow this to influence selections, which are formed from real-world testing and expert advice. This revenue helps us to fund journalism across The Independent.
Ultrasun face anti pigmentation SPF50+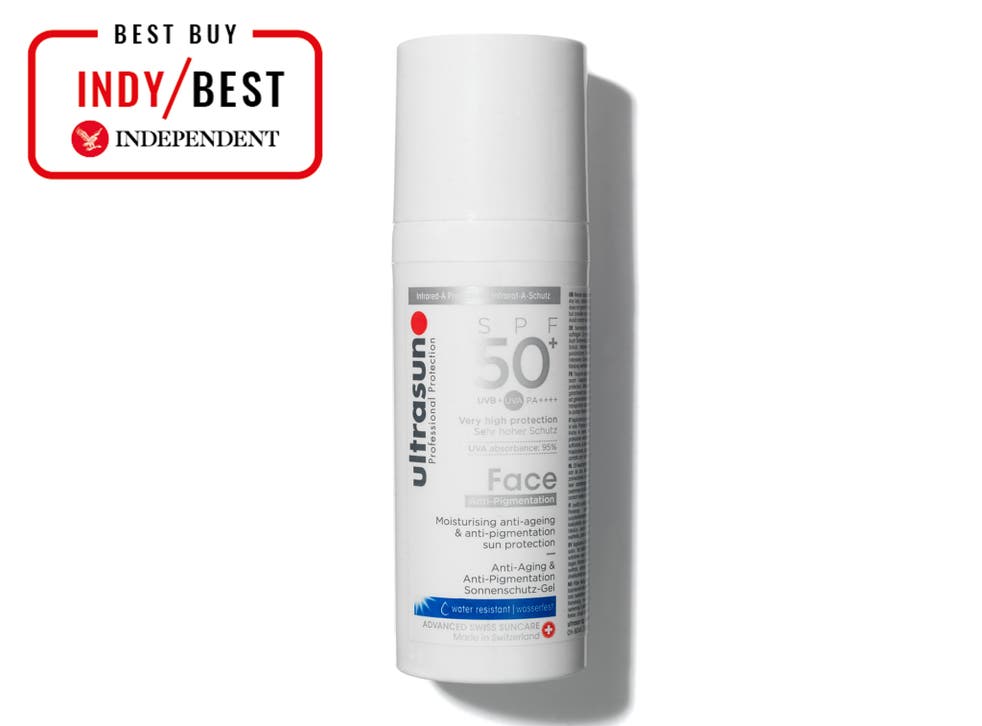 People of colour are often concerned about visible hyperpigmentation. We love this SPF for its advanced formulation geared towards treating and protecting the skin from further damage.
We tried it under make-up, on clean skin, while working outdoors and facing a screen all day and its creamy formula not only absorbed completely with little effort, but it left our skin feeling moisturised, protected and healthy-looking.
With ingredients such as squalane and citric acid to treat hyperpigmentation, the anti-ageing, anti-pigment and anti-photoaging formula protects from UVA, UVB and HEV rays while nourishing and conditioning the skin. Although thicker in consistency than some, the creamy formula superbly moisturises the skin, creating a soft cushion for make-up application or the perfect finish without. Mattifying oily skin types and hydrating drier types, the SPF technology works with darker skin tones rather than against it.
Ecooking sunscreen SPF30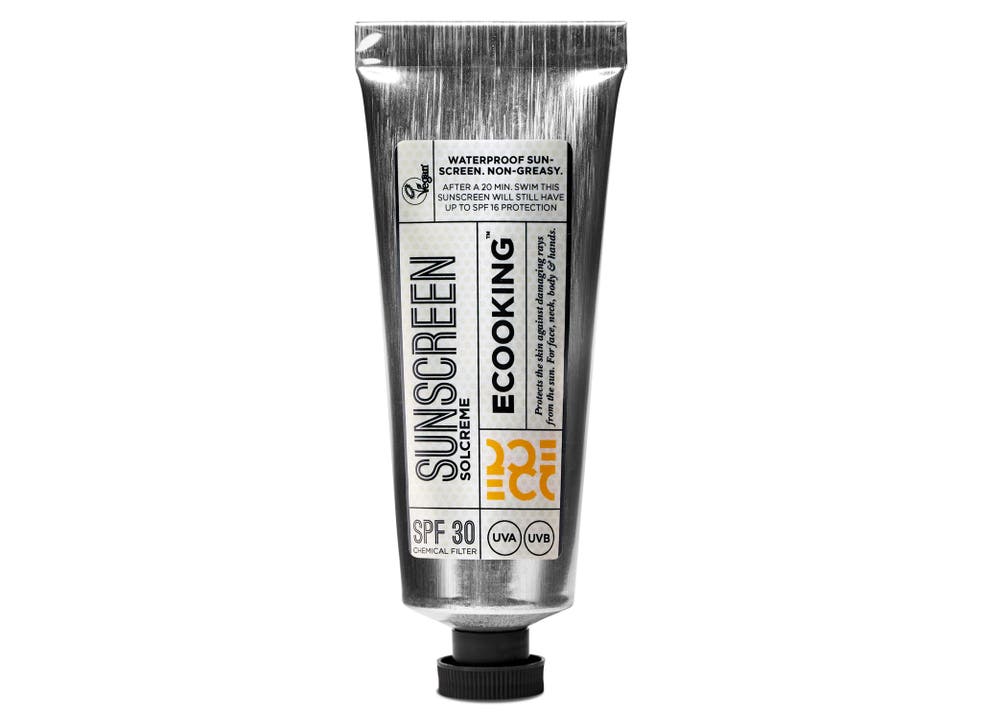 If you're trying to prioritise clean beauty products, this vegan SPF is perfect for the environment and protecting the skin. It is packed with aloe vera and cucumber extract (known for their soothing and calming properties) which nourishes and conditions the skin while the chemical filter protects from UVA and UVB radiation.
The lightweight, creamy consistency melts into the skin effortlessly, making it ideal for those who require hydration from their SPF. Best applied on clean skin, it leaves a radiant finish with no white or ashy cast left behind. Waterproof, non-greasy and lightweight, this is a universal SPF that will protect the complexion no matter the skin tone.
La Roche-Posay anthelios ultra-light invisible fluid sunscreen SPF50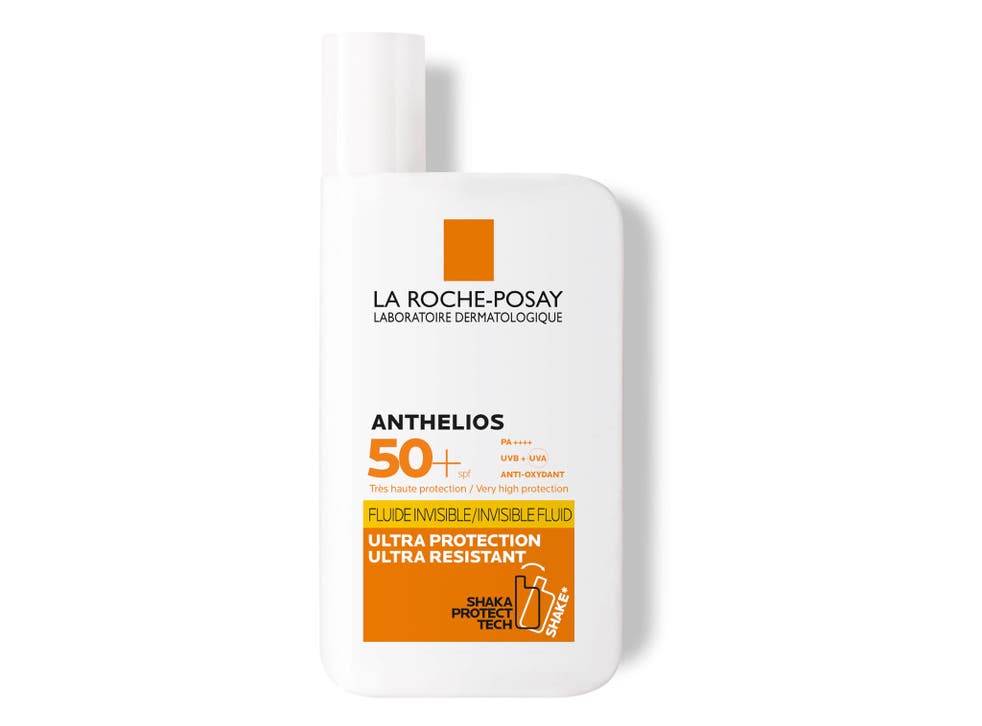 We love this as one of the original SPFs on the market that cater to darker skin. Both skin-tone and purse friendly, as well as easy to access in a local chemist, the lightweight formula ensures it seamlessly blends into the skin while protecting from UVA, UVB and HEV rays with its antioxidant-infused ingredients.
Waterproof, sweatproof and sunproof, this SPF comes highly recommended for darker skin tones regardless of skin concerns or activity levels. We do recommend that you shake this well before each use, though, to maximise the strength of the formula.
Supergoop unseen sunscreen SPF30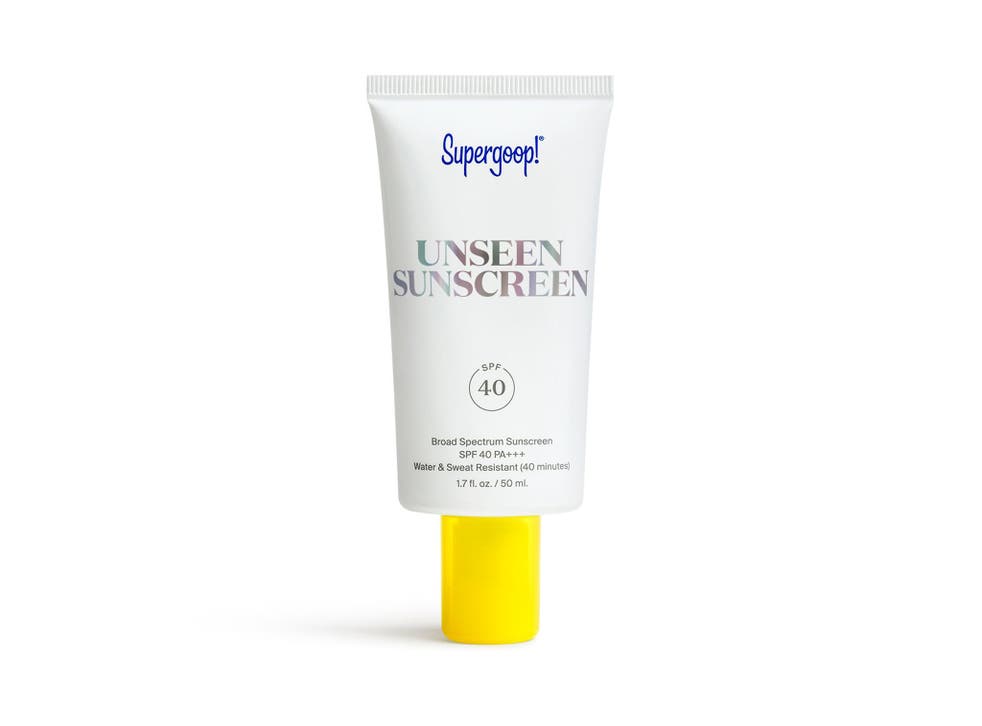 By far the product with the best consistency of those we tested, this unique, colourless gel formula seamlessly blends into the skin with little effort and leaves no white cast. Great for darker skin tones, when absorbed it leaves an invisible matte finish that is perfect for underneath make-up or for those with oily skin concerns. Coral-reef friendly and formulated with a wealth of skincare ingredients, this SPF deflects UV rays while simultaneously hydrating the skin.
Black girl sunscreen SPF30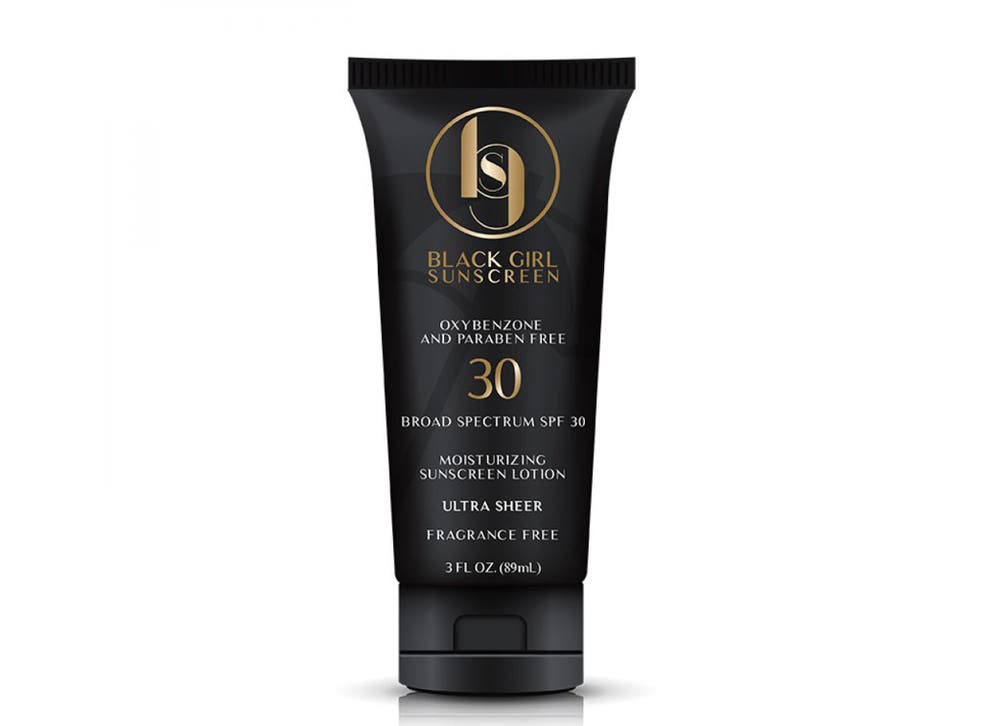 Answering the concerns of those with darker skin tones directly, this SPF is free from zinc oxide (the white-cast culprit) and also doesn't include oxybenzone or octinoxate, meaning that the SPF won't affect your hormones. Infused with natural ingredients such as avocado, sunflower oil and cacao, this product is not only environmentally and dark-skin-tone friendly, but the nourishing ingredients ensure it's an ideal match for dry, dehydrated or sensitive skin types.
SkinCeuticals ultra defence SPF50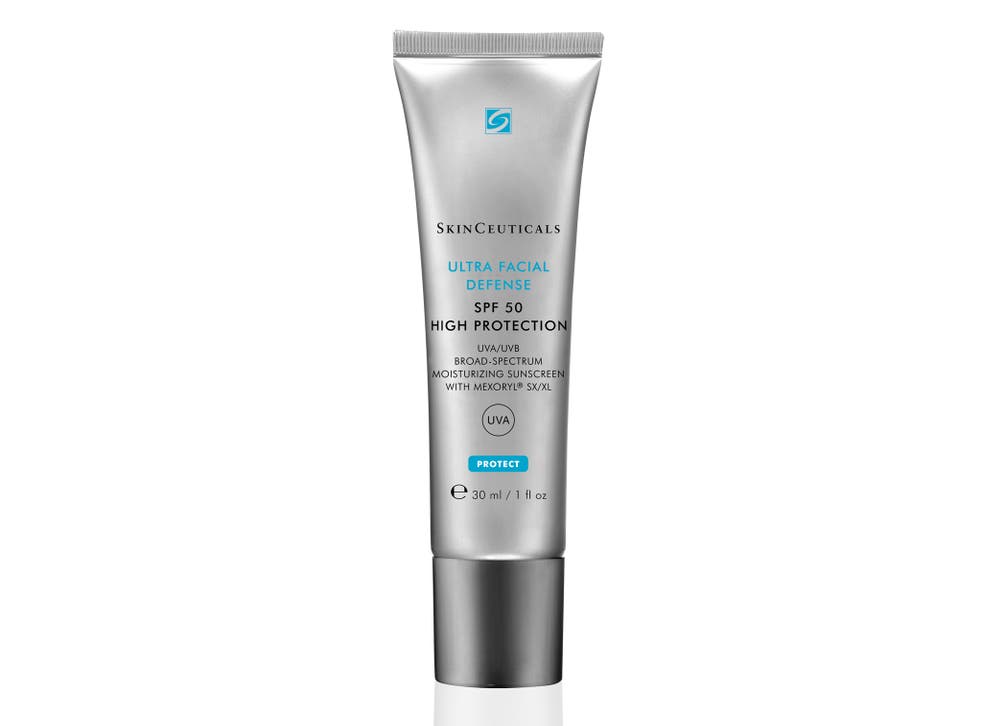 This is a well-rounded SPF for darker skin tones as it gives high protection with SPF50, a broad-spectrum UV filter that shields from UVA and UVB rays, and is lightweight to mix in perfectly with your moisturiser or on its own. Although white in colour, the formula ensures it blends into the skin leaving no white or grey tint behind. An SPF with skincare benefits, it reduces the impact of collagen breakdown and dark marks forming. As a result skin will be left plump, even and protected.
Glossier invisible shield daily sunscreen SPF30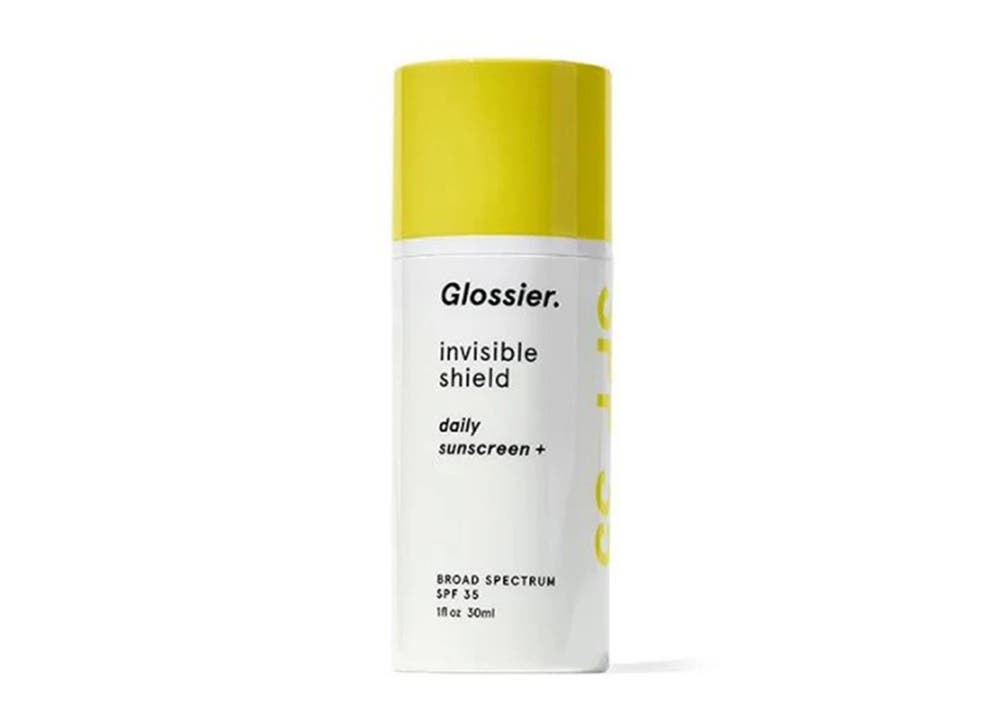 We don't often fall for the hype of a product; but we love this SPF for its gel formulation that absorbs into the skin in seconds, leaving your face protected, moisturised and instantly soft to the touch. Replenishing, non-greasy and leaving no tacky residue on the skin, it is the perfect primer before make-up, ensuring the skin says protected and hydrated. Noncomedogenic, vegan, cruelty-free and breathable – with this product the skin is both shielded and tint free.
Murad invisiblur perfecting shield broad spectrum SPF30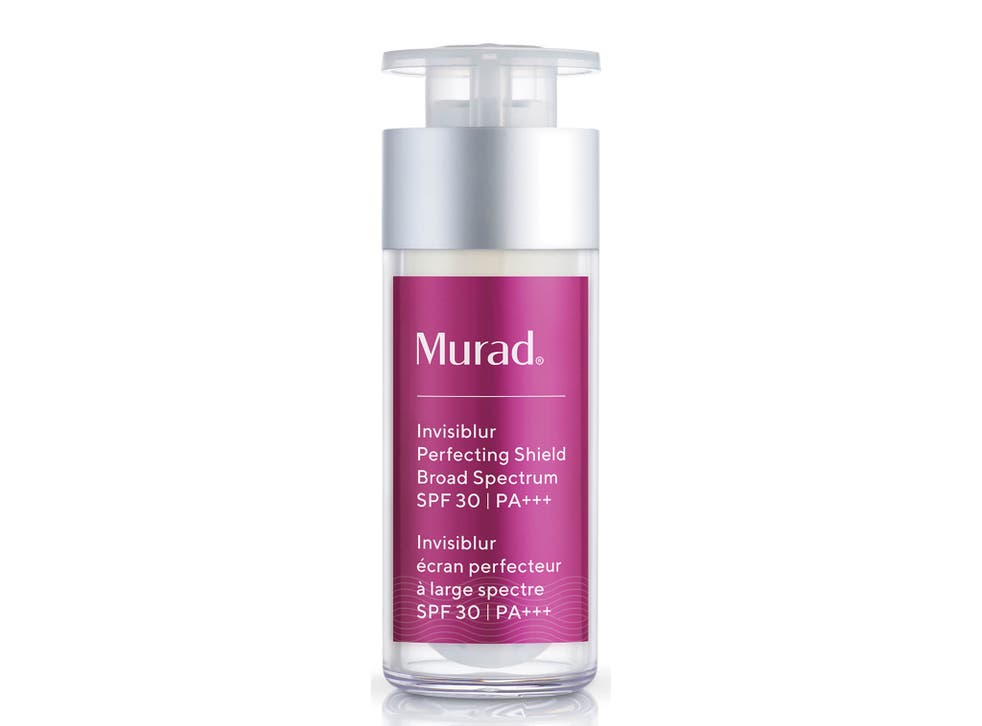 In the form of a velvety-smooth priming gel, this SPF glides onto the skin and melts into your complexion perfectly. For those that prefer lighter options for their SPF, we loved that this that would work for both dry and oily skin types as well as those that prefer to wear make-up on a regular basis. Not impacting the complexion, the formula boosts moisture retention and minimises signs of visible ageing with a mushroom-peptide-infused formula.