Leave it to the professionals to advise us on all of the best beauty and wellness products to invest in for the holiday season. Their breadth of knowledge and expertise makes finding the perfect product for the season, whether it's an iconic eyeshadow palette or a cult hair conditioner. We asked leading makeup artists and influencers to share their holiday hotlist for the upcoming holiday season.
MICHAEL ANTHONY (@MANANTHONY783), MUA, CLIENTS INCLUDE ARIANA GRANDE, KATY PERRY & NICOLE SCHERZINGER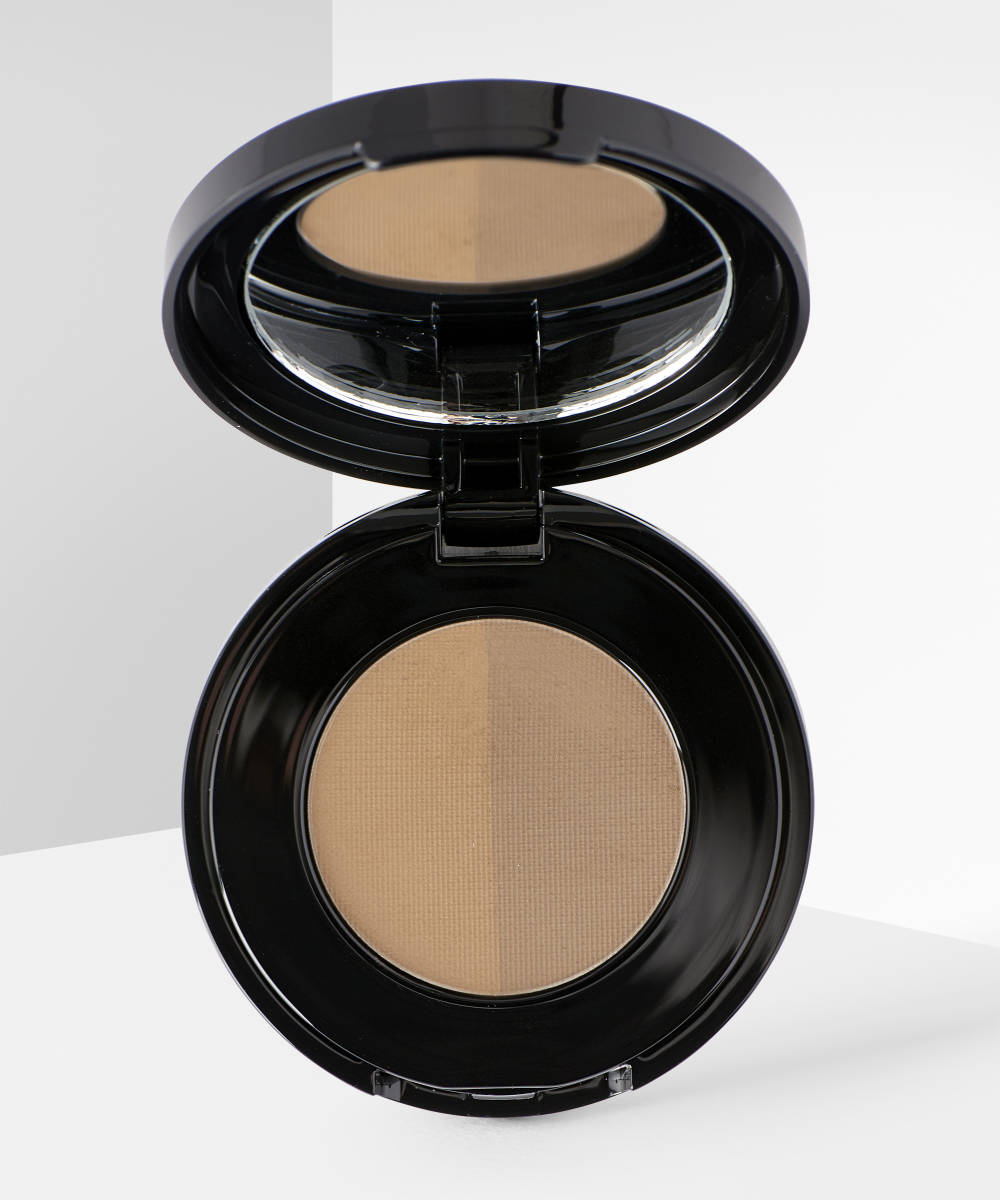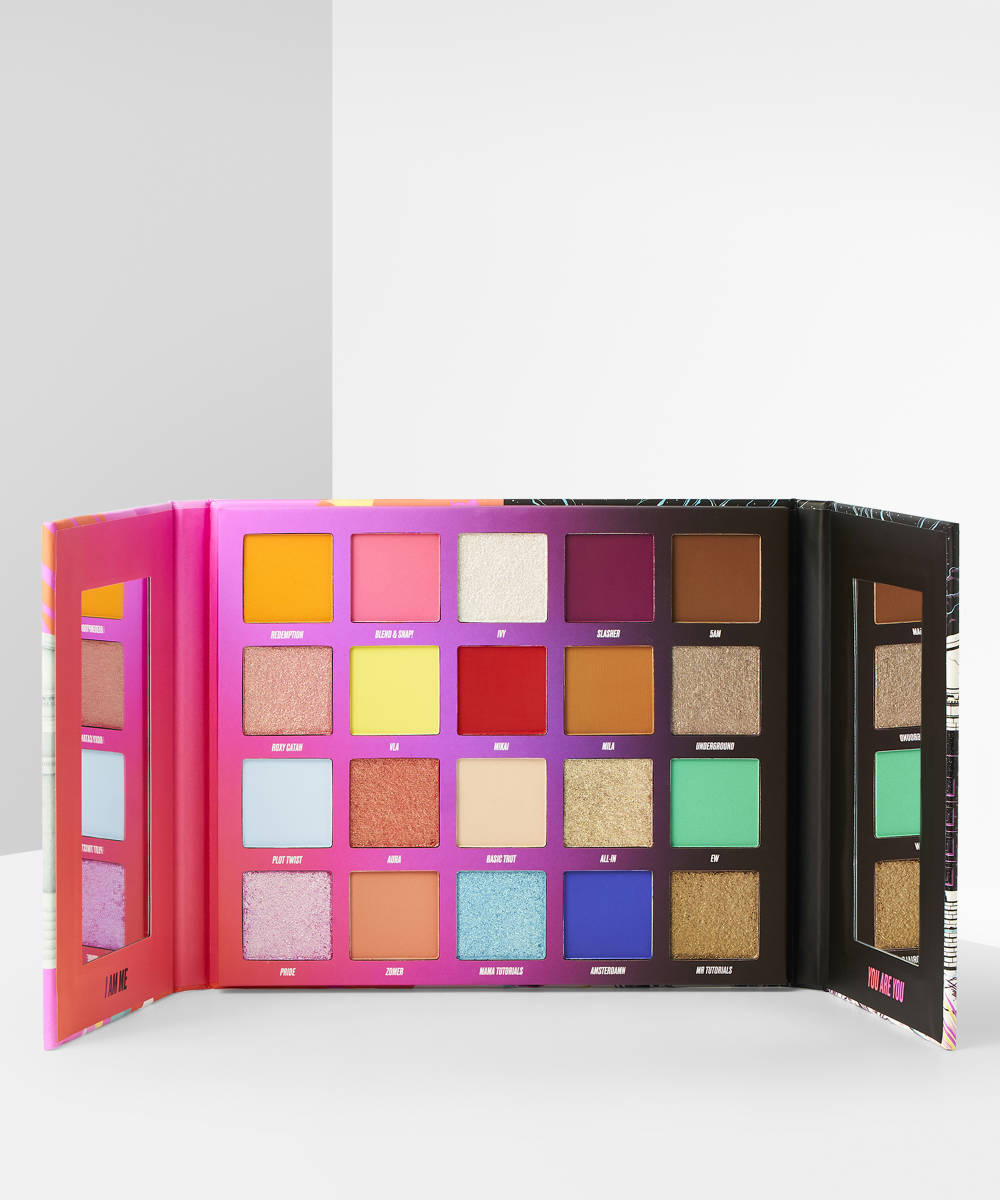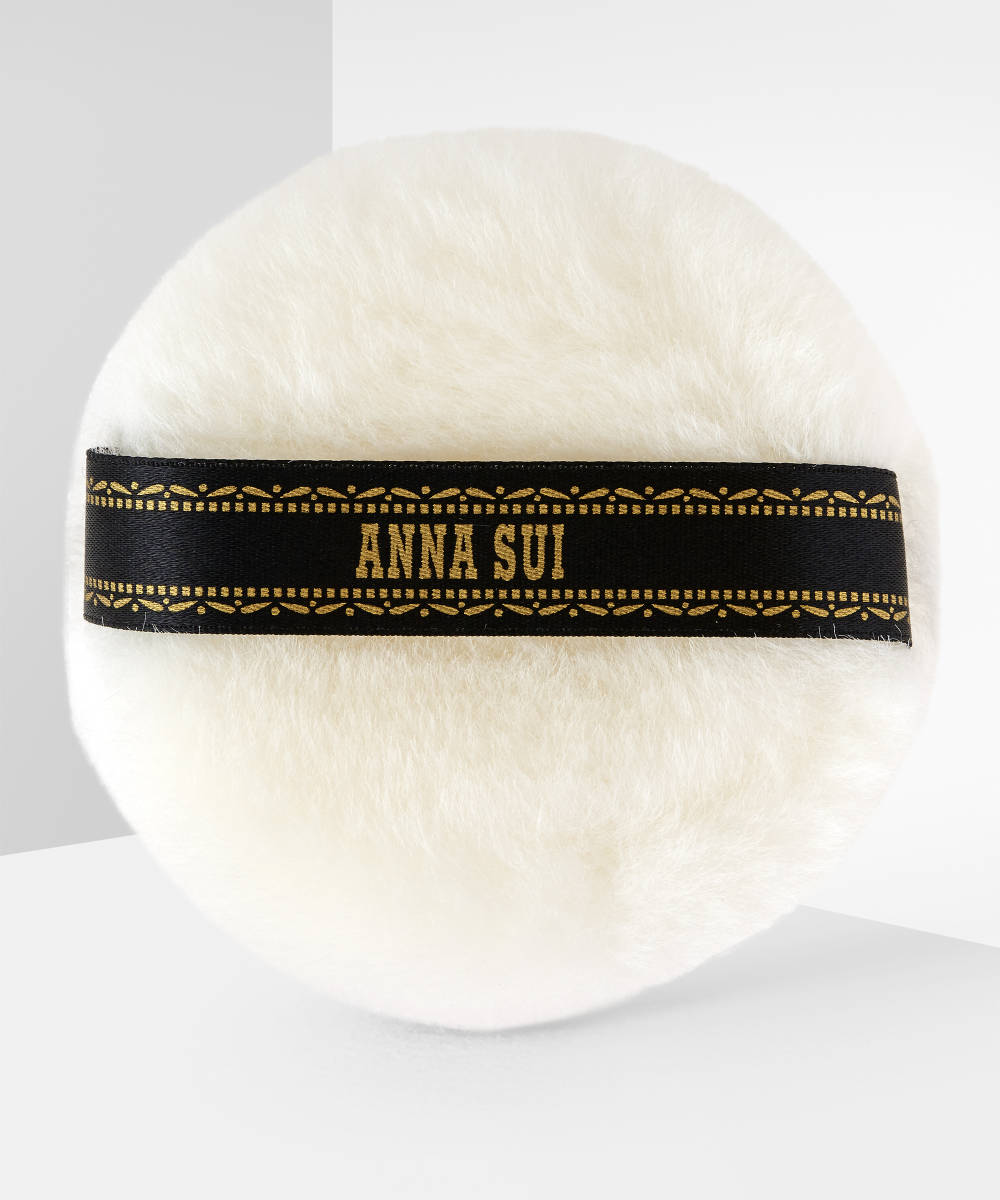 On my beauty wishlist this year are some of my tried and true "go-to" products and a few new exciting products that I've been dreaming about for months! One of the go-to products on my wish list is Anastasia Beverly Hills' Brow Powder Duo. I love that the small compact comes with two shades of brow colour so that I can decide how bold or subtle of a brow I'd like to go, without having to search for a matching tone that's a few steps down from the darker tone.
Next up is the NikkieTutorials X BEAUTY BAY Pressed Pigment Palette, Nikkie and I have followed each other on Instagram for a while and I am always so obsessed with the looks she creates!! She even recreated one of my own looks and gave it a twist that took it to a whole new level!! She was kind enough to send me this shadow palette and it is so beyond!! I have already used some of the shades down to the bottom of the pan, so it's back on my list!! I especially love the chrome shades that go on with your finger – the sheen and light reflection is otherworldly.
Finally, The Anna Sui Makeup Puff is a newer addition to my kit, and I get asked about it frequently. It comes in this rich royal purple that stands out among all the sponges and puffs that already exist which makes it quite charming to have wrapped around your finer!! They're so affordable and helpful by allowing your hand to balance on the face without disturbing the makeup so I like to put them in gift bags as a splash of colour from a fantastic well-known designer.
BIBI (@BIBI_BAGNALL), INFLUENCER AND PODCAST HOST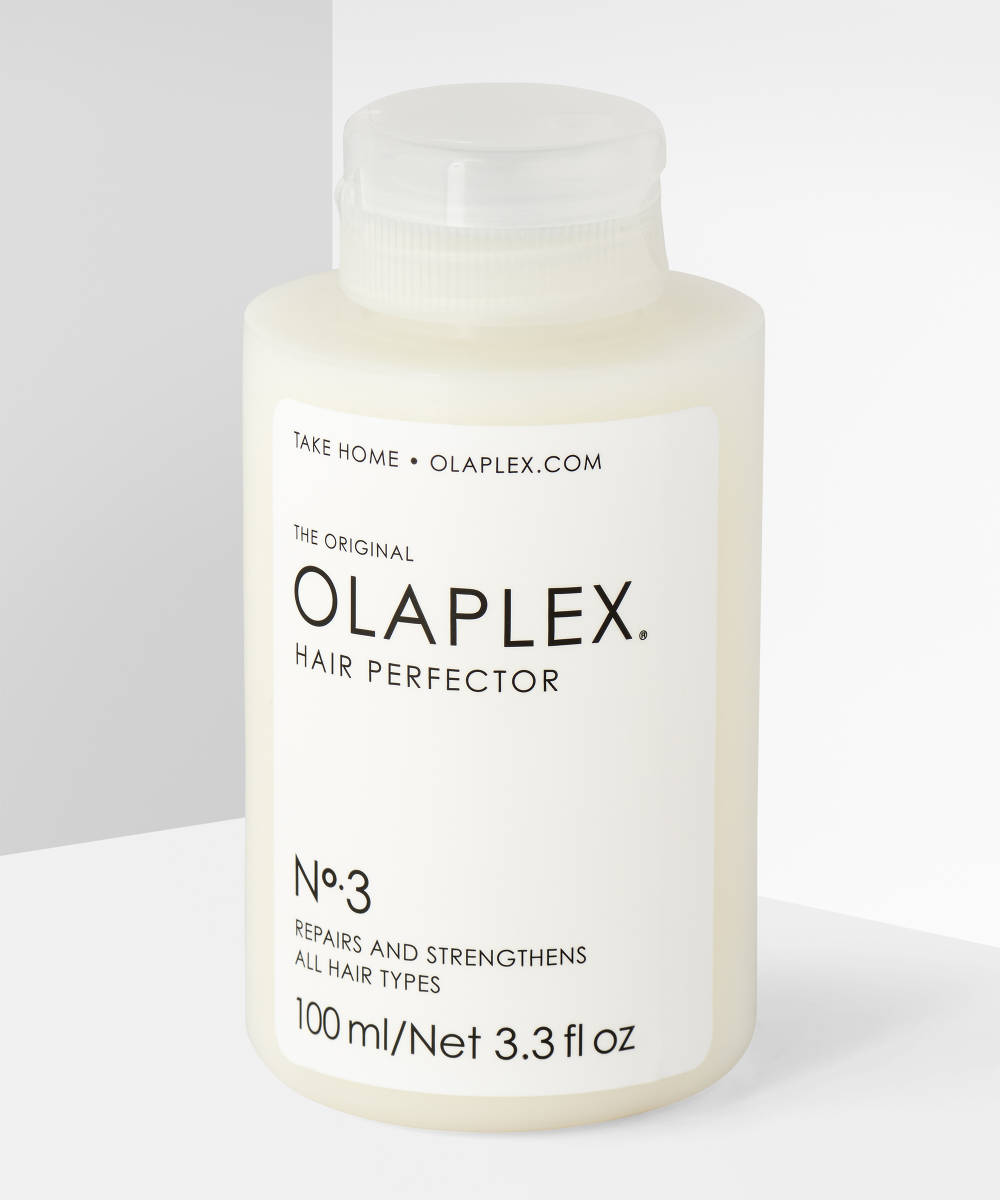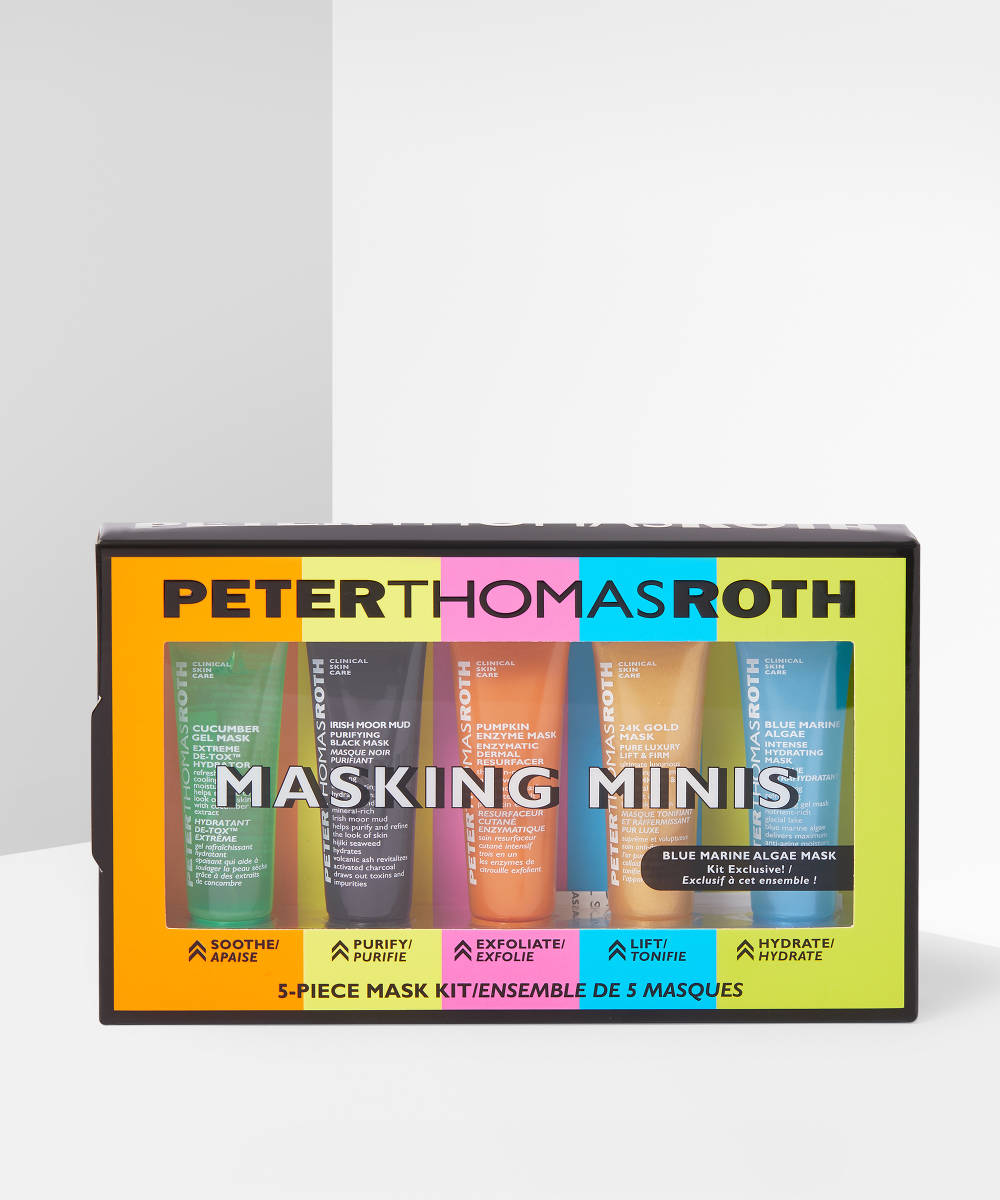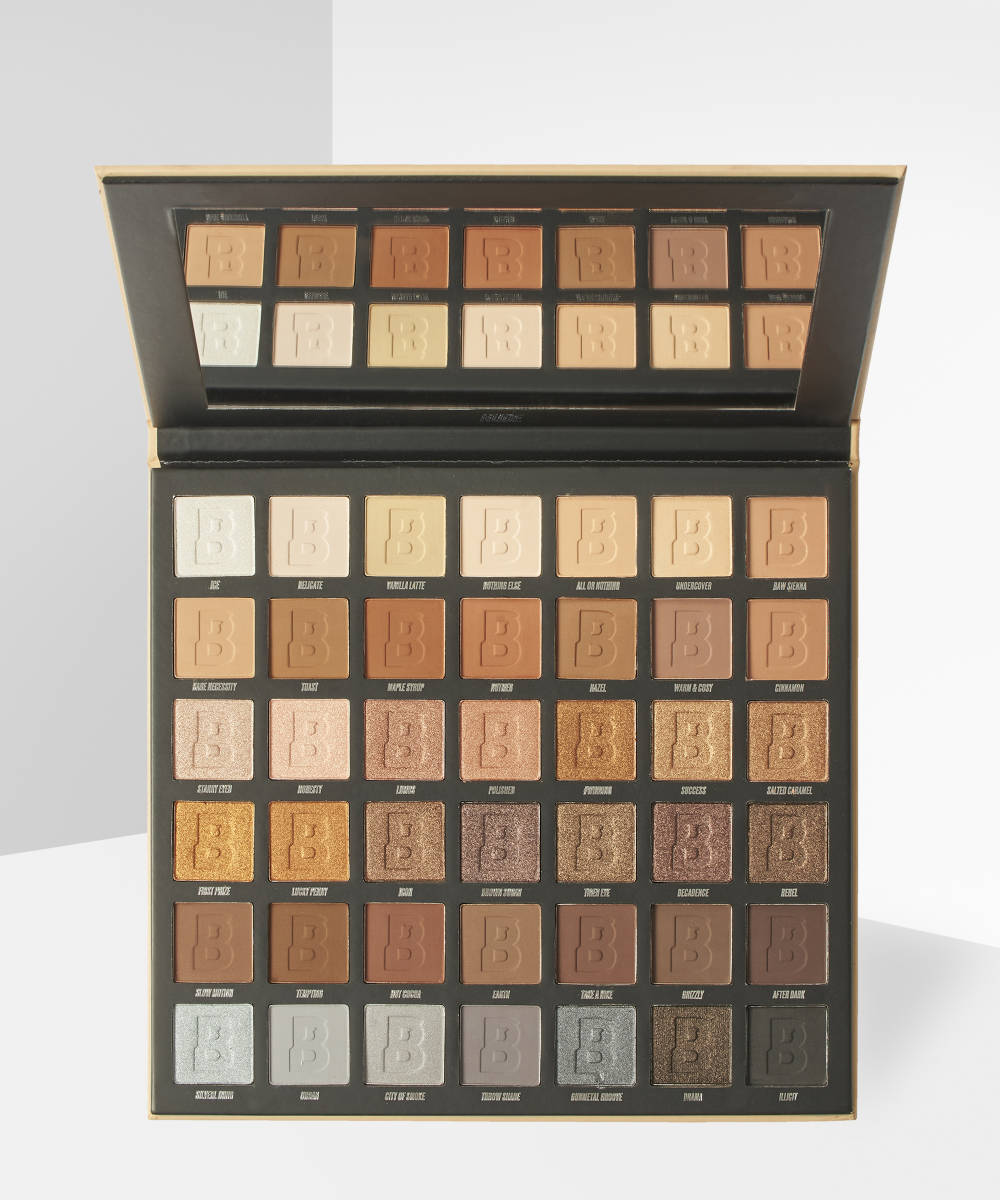 I would have to start with the Olaplex Shampoo and Conditioner, I'm an advocate for Olaplex No3 because I bleach my hair. I've found that it really makes a difference to the condition of my hair so I use it every week without fail – I can't live without it. In the winter, my hair gets quite dry and brittle so it could do with the extra support from Olaplex Shampoo and Conditioner to keep it in tip-top condition.
I would follow this up with the Peter Thomas Roth Masking Mini Kit as I use face masks several times a week based on my skincare needs. I love the idea of this mini set because not only do you have a mask for every need, but you can use multiple masks on different areas of your face at once. It's the perfect opportunity to try them out before you splurge onto a big full size one.
Finally, the By BEAUTY BAY Nude 42 Colour Palette as a nude-brown eyeshadow is my go-to! In this palette you have everything you need from warm tones to cool tones, to mattes to shimmers. There's just so many looks you can create with this, it's so universal. Plus, it comes with a mirror so it's perfect to take away when travelling – if we will be doing that by Christmas!
COLBY SMITH (@COLBYMAKEUP), MUA, CLIENTS INCLUDE ZARA LARSSON, DUA LIPA AND BILLIE EILISH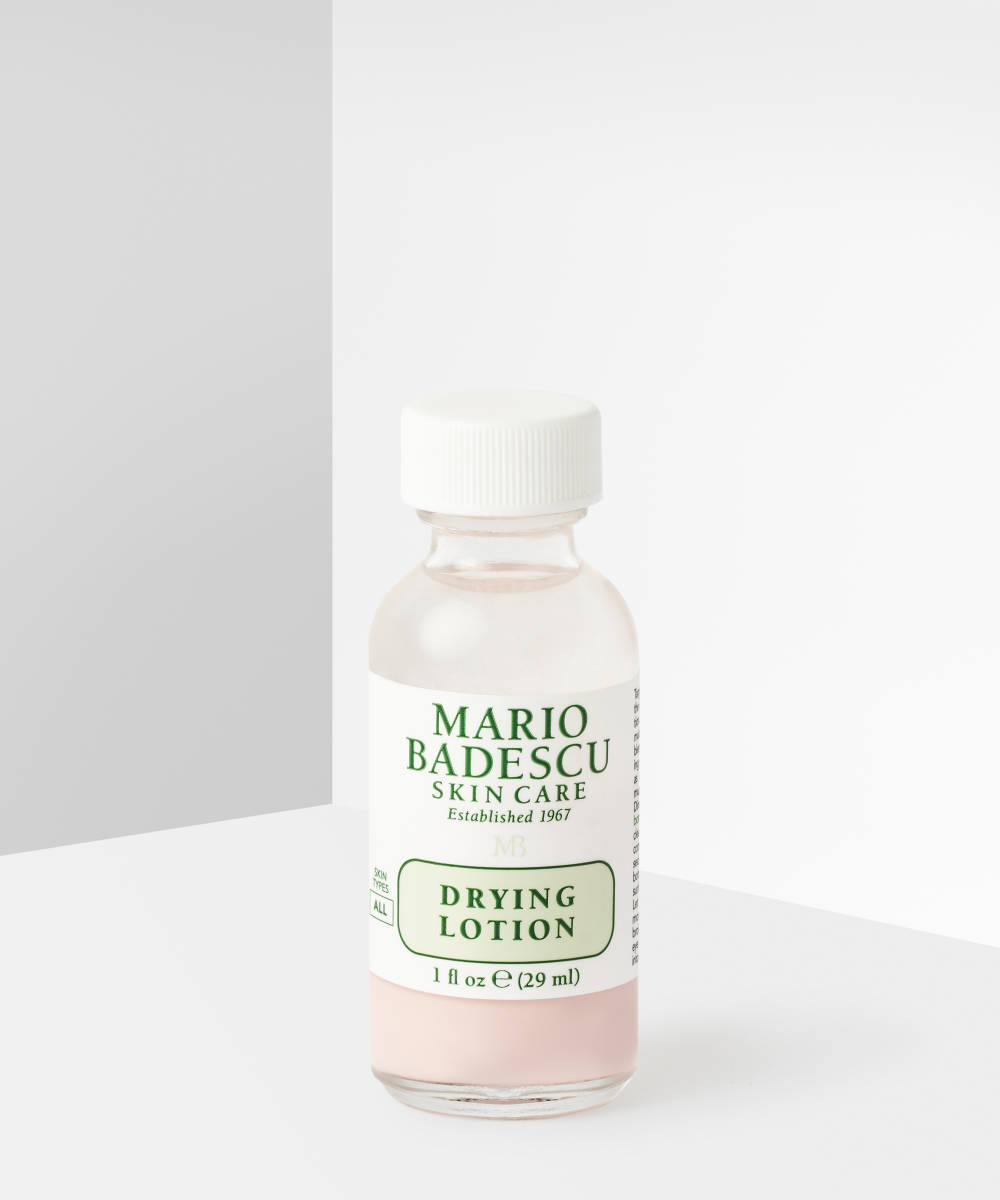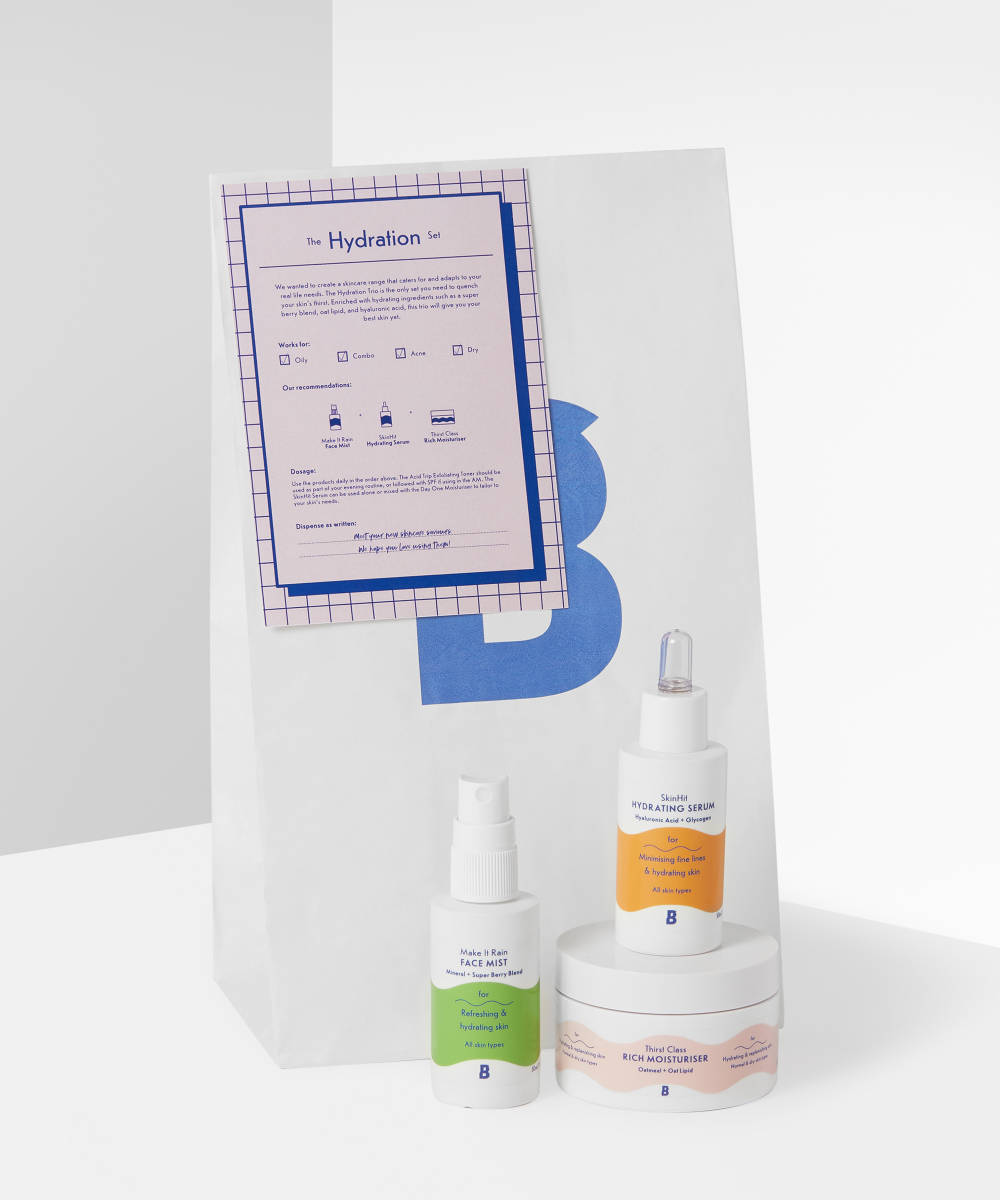 When it comes to my holiday list this year and beauty, I'm going to start from the skin up, since healthy skin is the key to a gorgeous makeup look. With masks firmly in our future and the rise of the dreaded "maskne", I have to make sure my Mario Badescu Drying Lotion is around. This has been a staple of mine for years. Dab a bit of this on the little problem areas and by morning they'll be gone!
Next up let's get the skin juicy and prepped with By BEAUTY BAY Hydration Set. I love that his comes with a serum, moisturizer, and a hydrating misting spray. Perfect sized too for on the go when traveling to visit family for the holidays.
Time for some fun glam! One of my favourites is Swedish brand Linda Hallberg. Her Infinity Glam Palette is a great warm brown and neutral shadow palette. I feel eyes are the focus these days with masks covering our mouths. So I would definitely add some great eye products to the wishlist this year.
A fun little trick I like to do to open up the eyes is to add a light colour to the waterline of the eye. By BEAUTY BAY has a tonne of fun Pastels Crayon Eyeliners and this is a staple for the kinds of looks I do on Tove Lo. I love the Aurora shade; it's a fun lavender and I use it for a different take on the classic nude liner. Just adding a little hint of lavender is gorgeous for all eye colours, especially brown and green.
In my opinion no eye look is complete without a big serving of mascara. I love the Kevyn Aucoin The Expert Mascara, a great classic for rich, dark, and bold lashes. To keep a bit of colour on the face Jouer Cosmetics makes a fantastic blush and bronzer duo. The Blush Bouquet in Darling is a great neutral tone that just brightens up the face. This brand has been in my kit for years. They make great everyday natural products that I love.
With these few products added to your holiday list, you'll have the perfect every day glam. Start with gorgeous healthy skin, then finish with some awesome eyes.
ADEOLA GBOYEGA (@ADEOLABOYEGA), UK EDUCATION & ARTIST MANAGER AT PAT MCGRATH LABS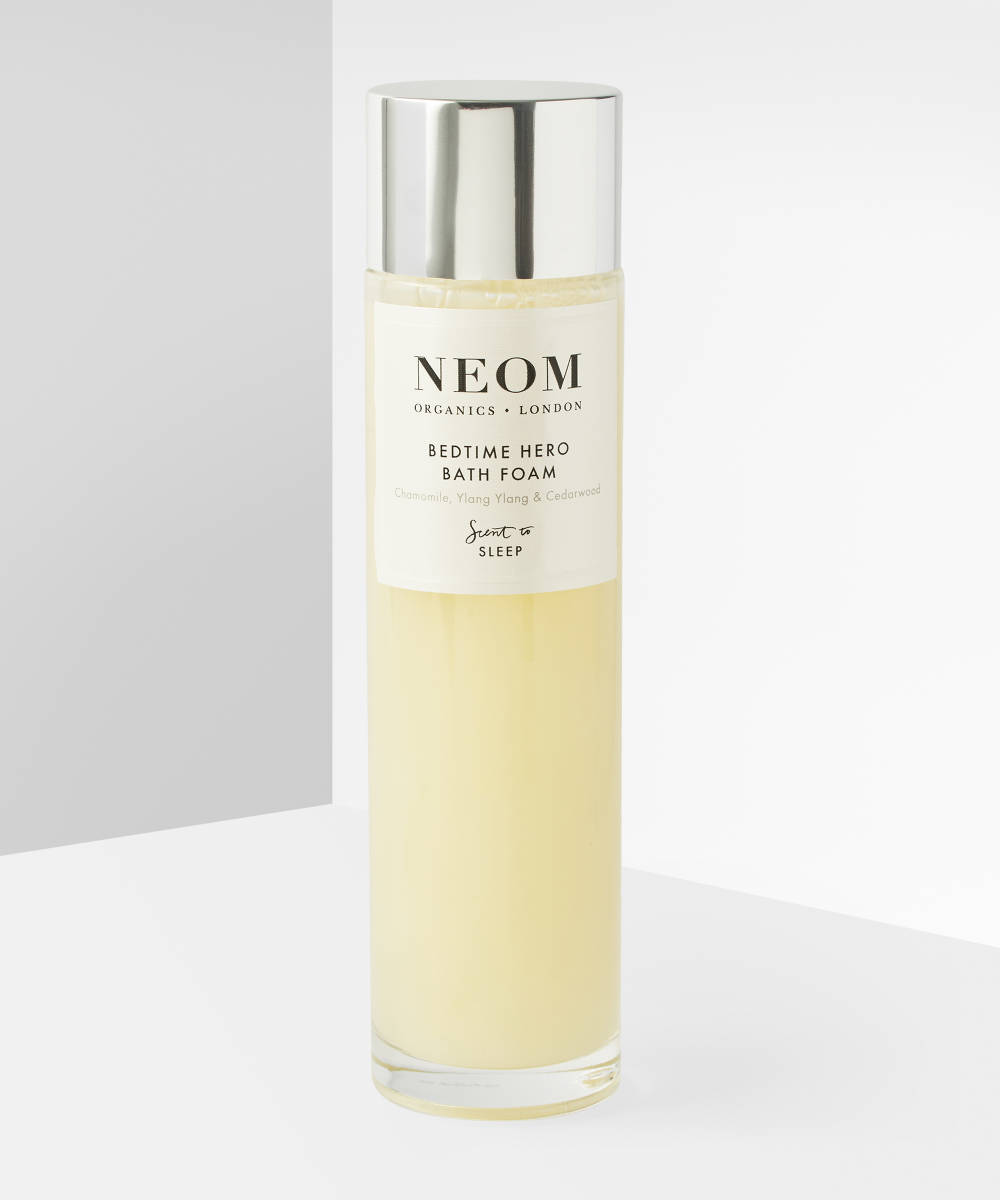 This time of year is a busy time for everyone, especially in the lead up to Christmas. I've been super busy travelling for work, and I don't always have the chance to fit in a spa treatment and indulge so I like to spoil myself at home. One thing that I've been really enjoying is creating a spa-like experience in the comfort of my home and I'm always on the lookout for really lovely treats for me to use to create this. Neom Organics' range is the perfect treat for yourself or as gifts for friends and family. I have the Wellbeing Pod on my wishlist – it's designed to gently diffuse an aroma of your choice to boost overall wellbeing. From Neom's Scent to Sleep range, the Bedtime Hero Bath Foam is the perfect bath-time ritual to prepare you for your best night's sleep yet. This super softening bath foam has the dreamy scent of chamomile, ylang ylang and cedarwood to help create a fruity pre-sleep haven.
KESHIA EAST (@KESHIAEAST_) MUA, CONTENT CREATOR AND TV PRESENTER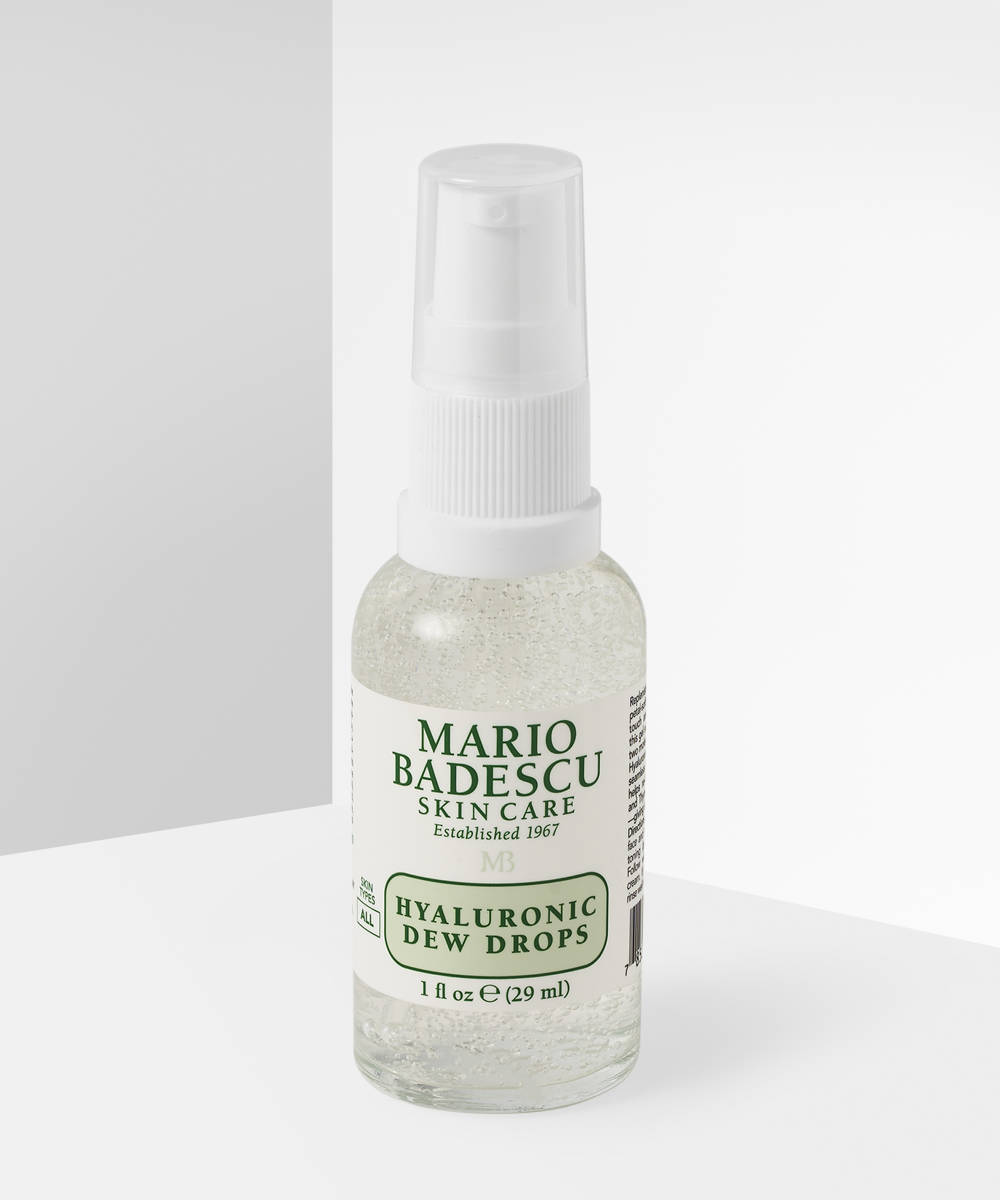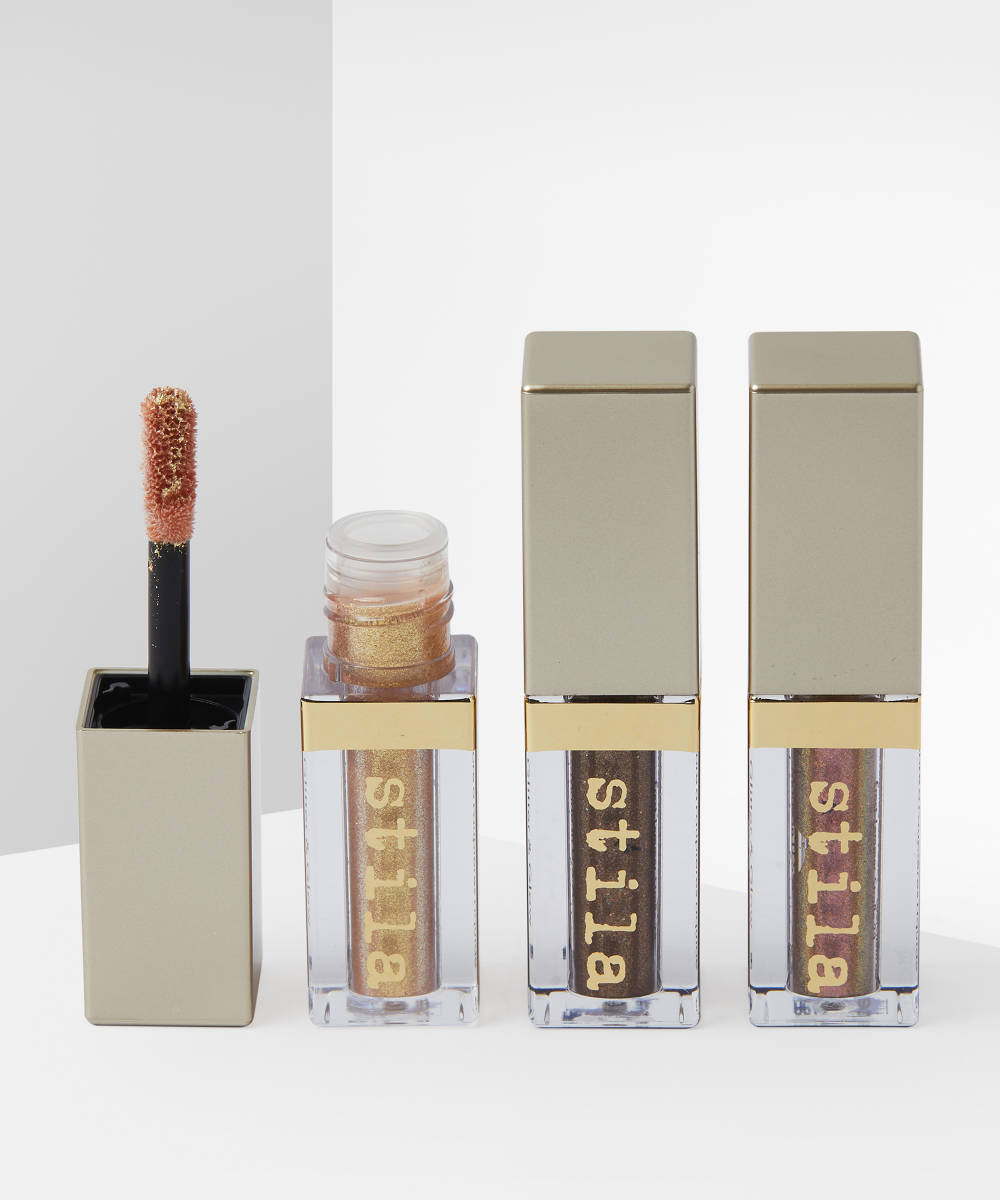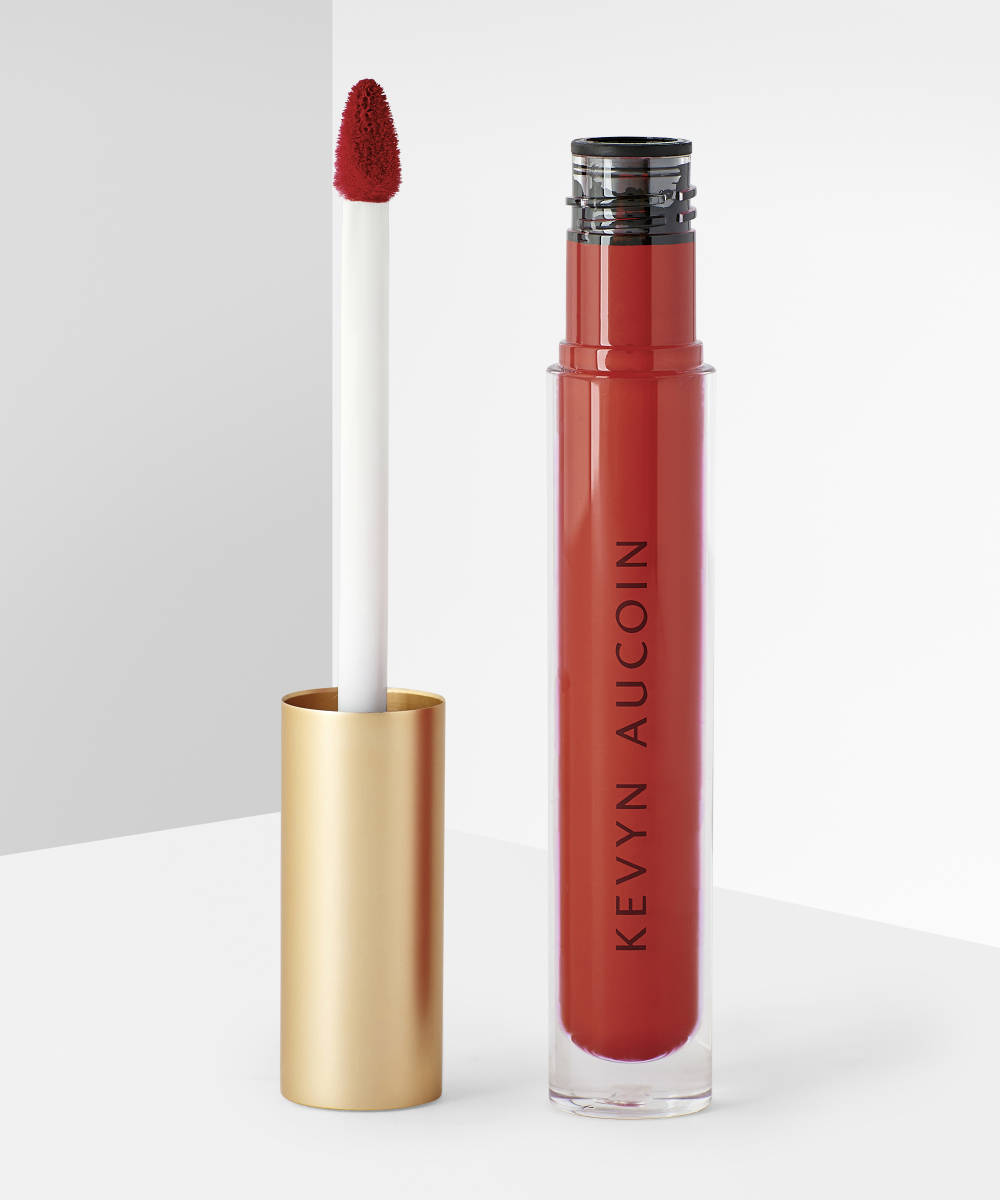 I love Christmas, it's not just as an opportunity to buy for loved ones but an opportunity to get some nice treats for myself!! First on my list is the Mario Badescu Hyaluronic Dew Drops – my skin can get so dry in the winter so anything hydrating is a yes from me! Next on my list has to be the Stila Eye-spy Glitter & Glow liquid eyeshadow set – perfect for the festive season and I will need to stand out on all those Zoom meetings this year particularly! The next thing on my list has to be the Kevyn Aucoin Molten Matte lipstick in the shade Julia. It is a beautiful bold red colour, perfect for the festive season!! Lastly, one of my top picks for the festive season – I've chosen the Spectrum Collections Zodiac 6-piece eye brush set. It's perfect for creating all the festive eye looks I love and has really cute star decorations – perfect for the season!
AVA – KELSING WELCHER (@AVAWELSINGK), BEAUTY JOURNALIST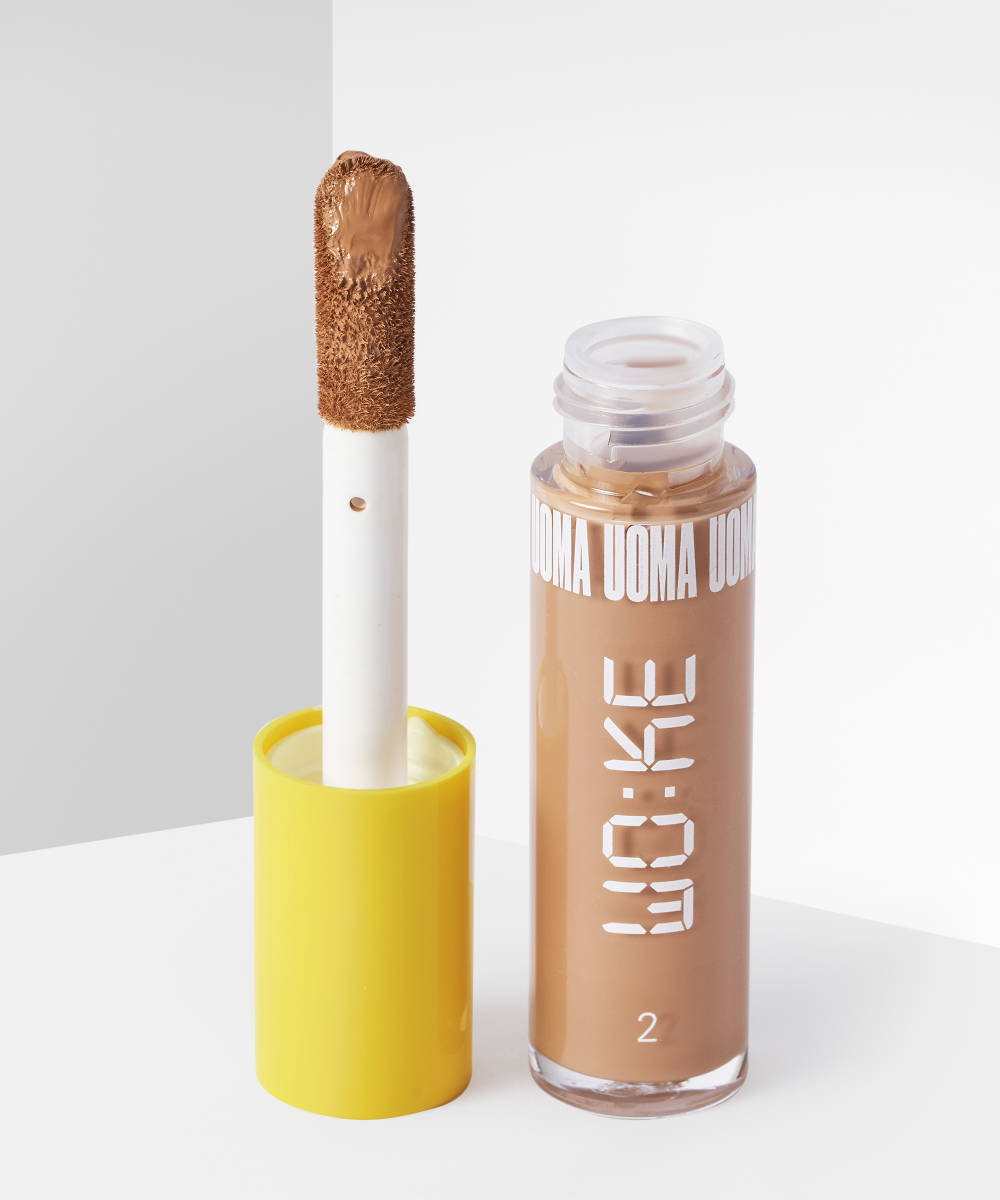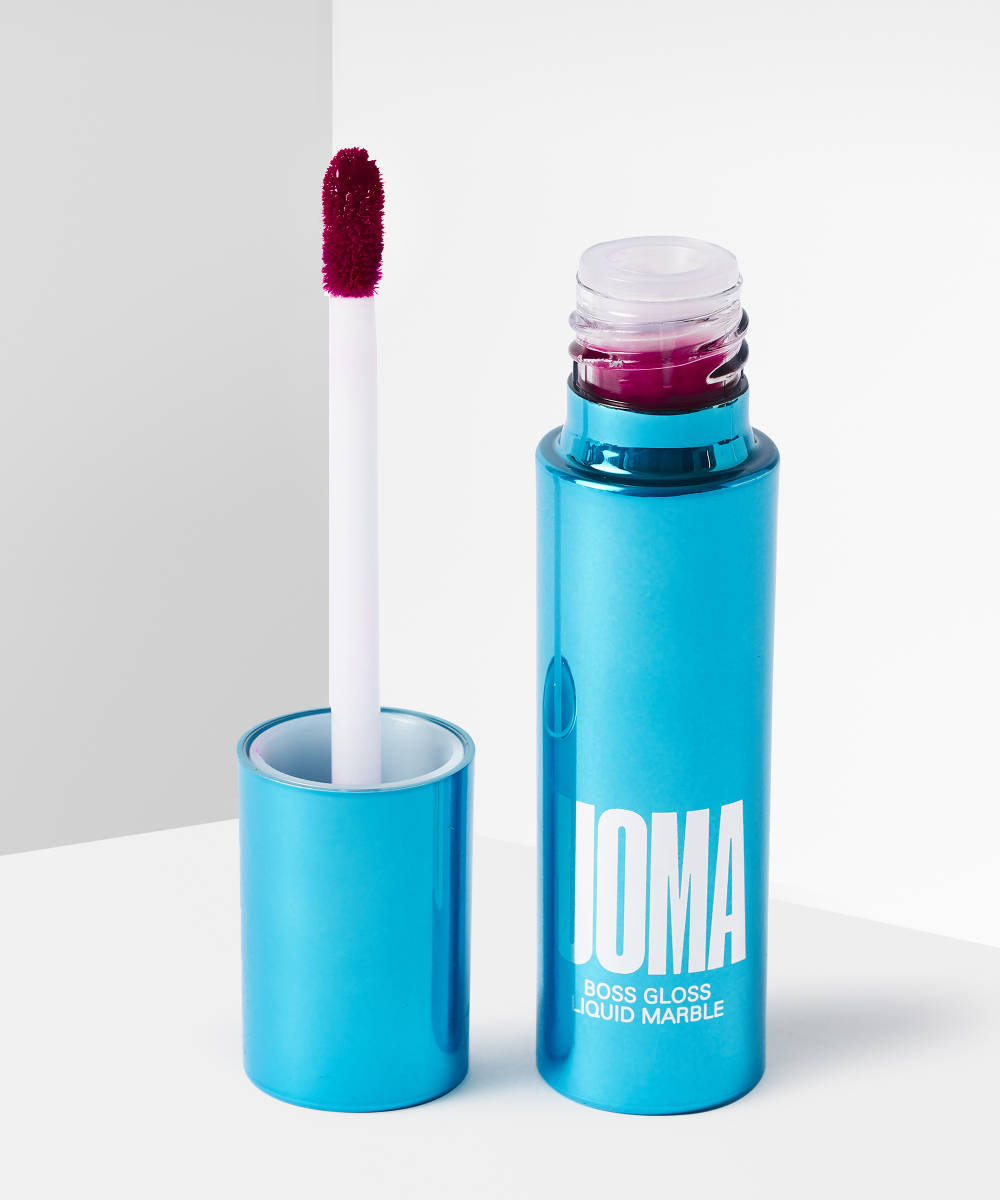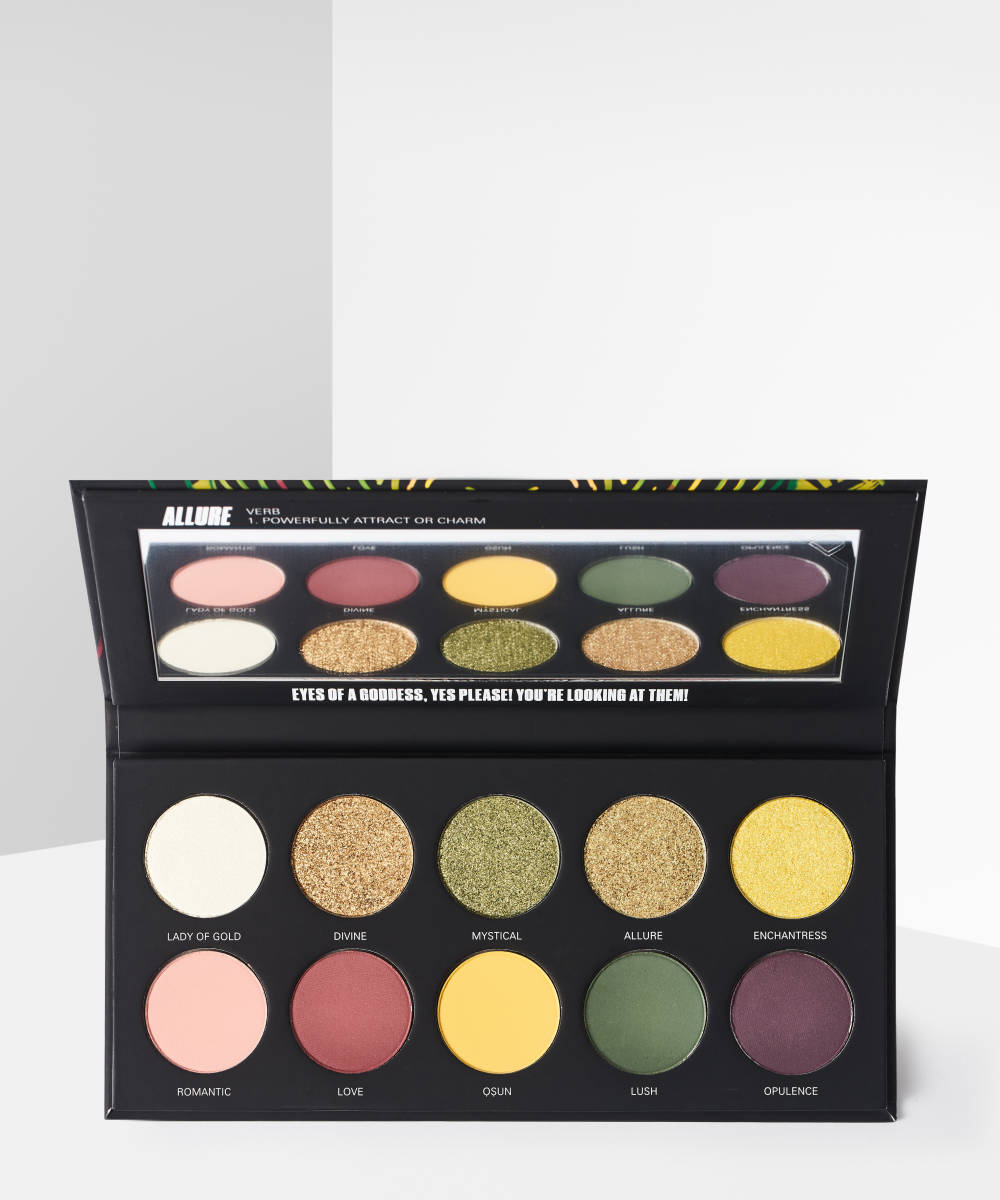 This Christmas I absolutely need more Uoma Beauty in my life. I'm obsessed with the Stay Woke Concealer for its ability to add life and luminosity to my face while completely covering everything – my shades are Bronze Venus T2 in the summer, and Honey T2 in the winter, and they match my skin tone so perfectly. I need to branch out into the Boss Gloss and eyeshadows too; I've got my eye on the golden-green Black Magic Allure Palette.
SARAH MAXWELL (@SARAHMAXWELLBEAUTY), LASH EXPERT & MAKEUP ARTIST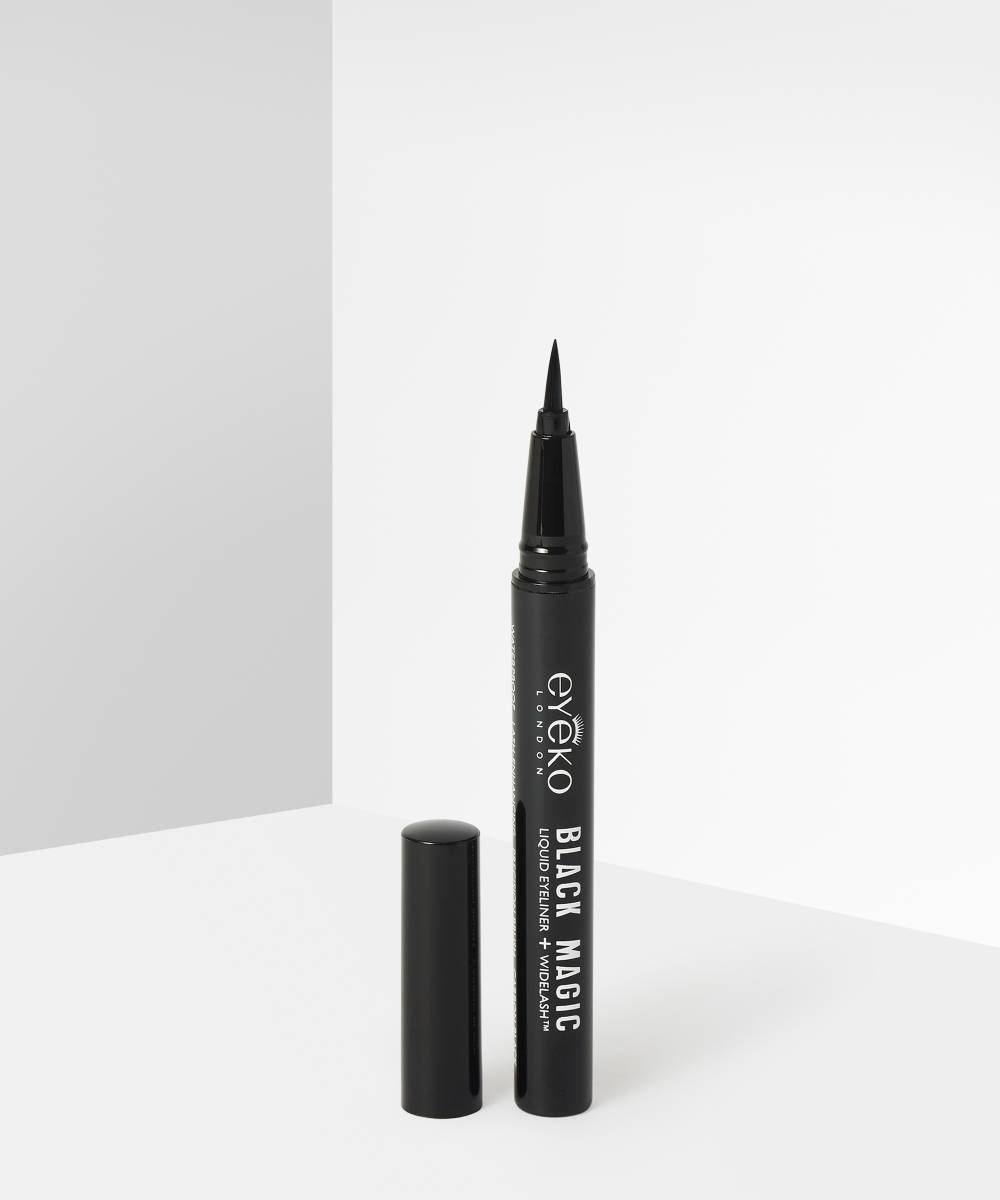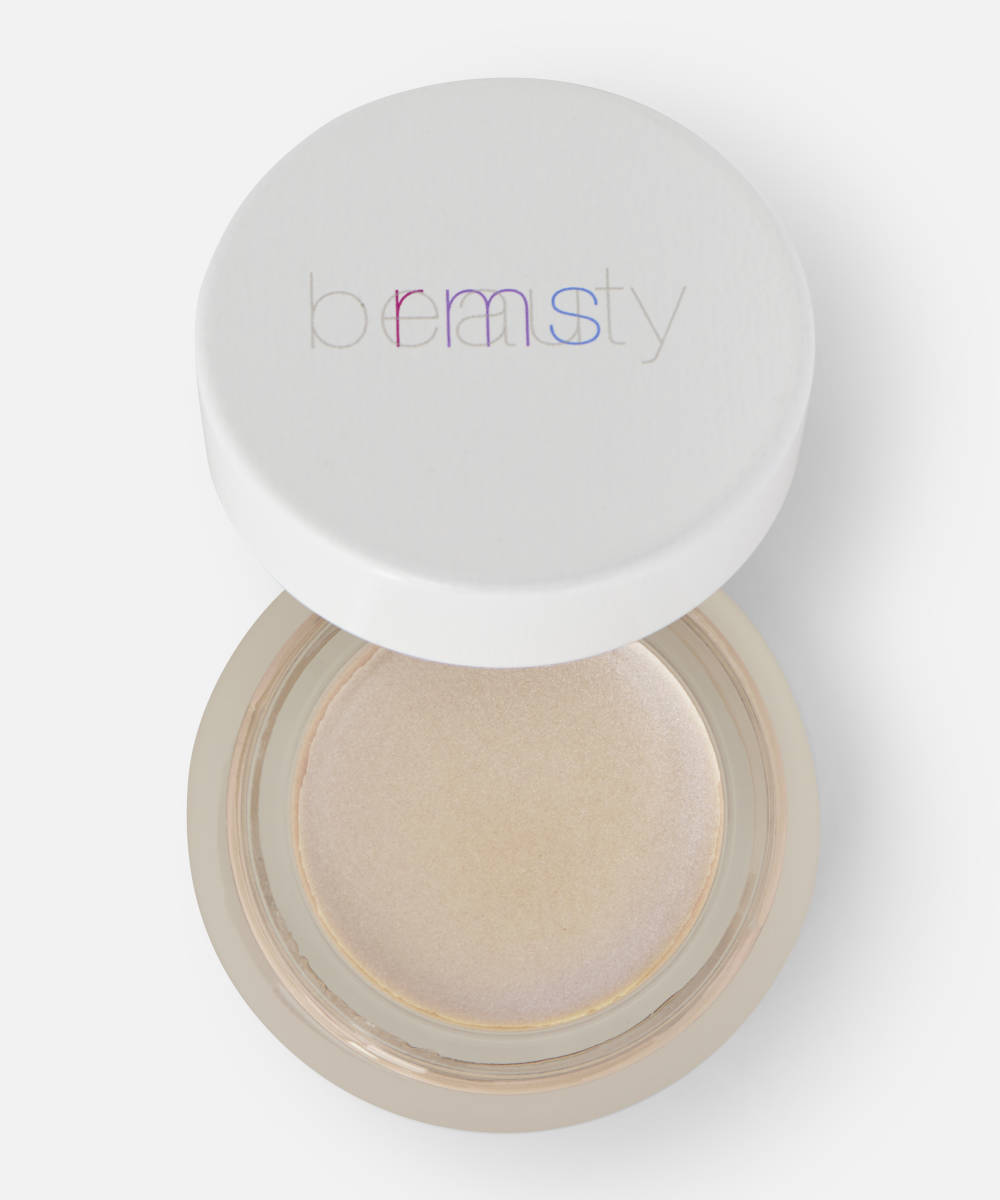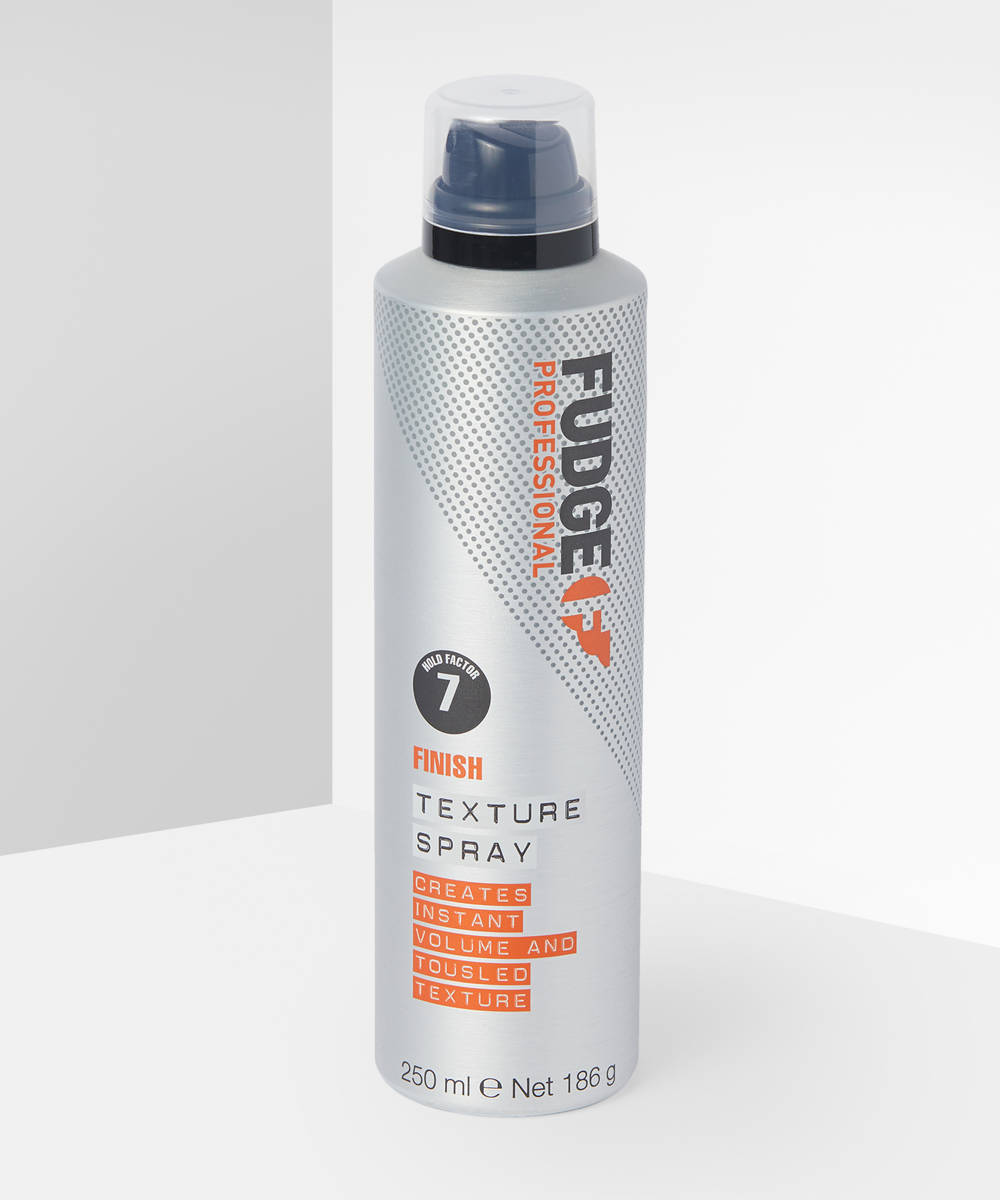 Sometimes strip lashes can have a tendency to look fake and cheap but Doll Beauty Lashes open up the eyes nicely, transforming your look to glam instantaneously. My personal favourite from the range is Eva – enjoy flirting this festive season and bat those lashes. This is a must have for a night out or when you want to give your natural lashes a break from lash extensions.
As you can tell, I'm all about accentuating the eyes and the Eyeko travel size black magic eyeliner is the perfect liquid liner to keep in my purse when I want to add a flick to my eye makeup look. Also great for touch ups throughout the night when you're hopping from one event to another. Some liquid liners tend to flake off, but I find this one lasts for hours and the precision brush tip makes it simple to use while giving you more control during application. The perfect stocking stuffer for pros or novice liquid liner wearers.
To add a little healthy glow to your skin or create sultry festive feels, I love this RMS luminizer. It blends well and makes your skin come alive and best of all its cruelty free. You can apply it above the cheekbone, on your eyelid or above the brow for a bit of sheen. The ideal accent to finish off a holiday party look.
The Fudge Texture Spray  is my all-time favourite texture spray for creating big sexy hair. I like to spritz it in my hair after tonging it, toss my head down, scrunch my hair, and then toss my head back up. It really helps define waves and creates volume. Unlike other texture sprays, this one leaves my hair feeling soft, not crunchy, as texture sprays can sometimes have a tendency to do – it's perfect for day to day. It's on my holiday beauty wishlist because I run out of it so quickly.
EVIE (@SKNPERFCT), BEAUTY & SKINCARE INFLUENCER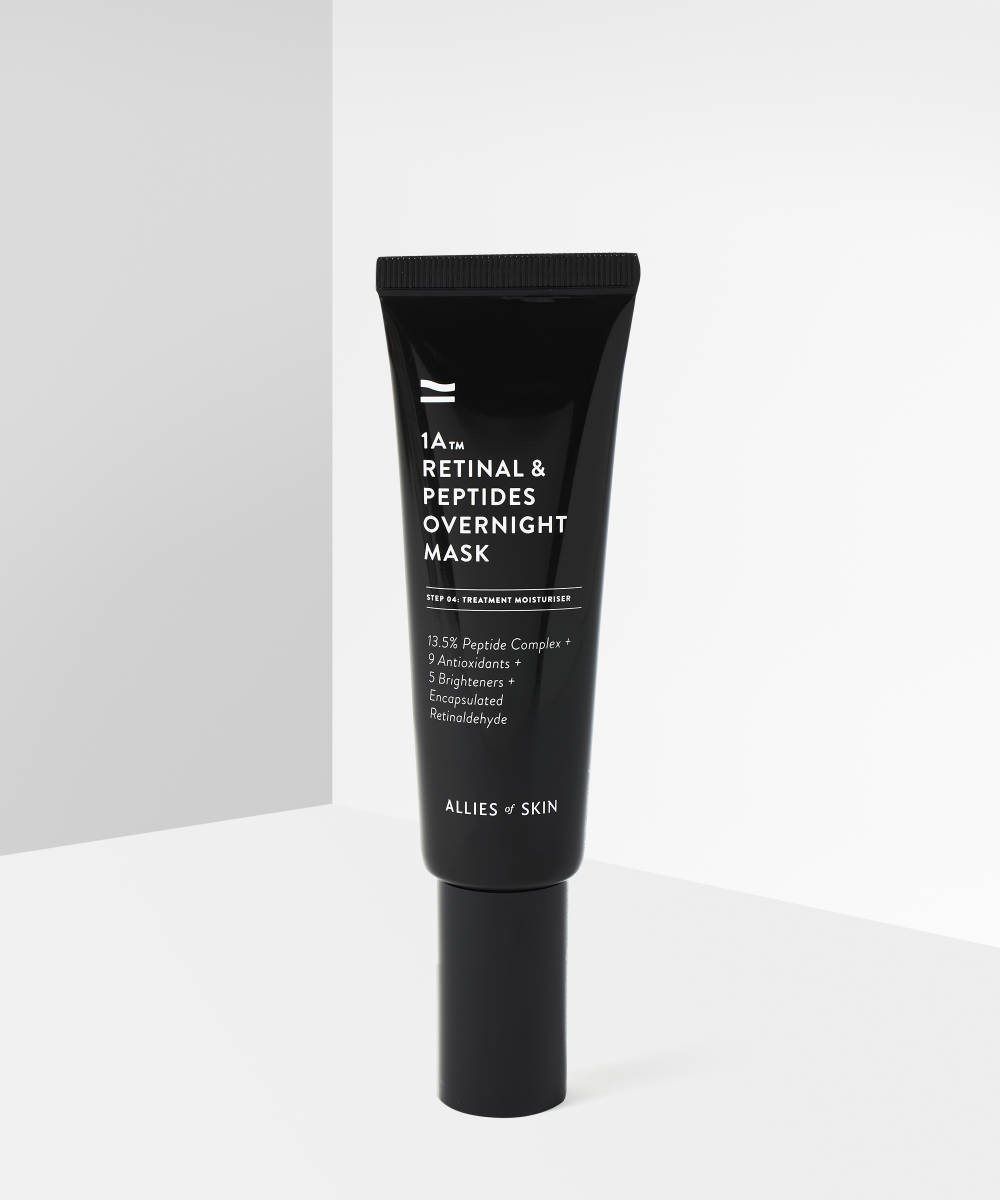 The Retinal & Peptides Overnight Mask from Allies of Skin is a forever fave! It's incredible and whenever I use it, the next morning my skin looks instantly better. It contains retinal which is a step up from retinol as its stronger and gets to work faster! It helps with so many skin issues; fine lines, wrinkles, blemishes and pigmentation. I also love that this has soothing ingredients that counter some of the irritation you might experience from the retinal. It includes peptides to help boost collagen and elastin production and hyaluronic acid to hydrate and plump the skin. It contains a host of antioxidants to protect skin and repair cell damage. In a nutshell, the ingredients are amazing, and I always reach for this when my skin needs a bit of a pick me up and I wake up glowing!